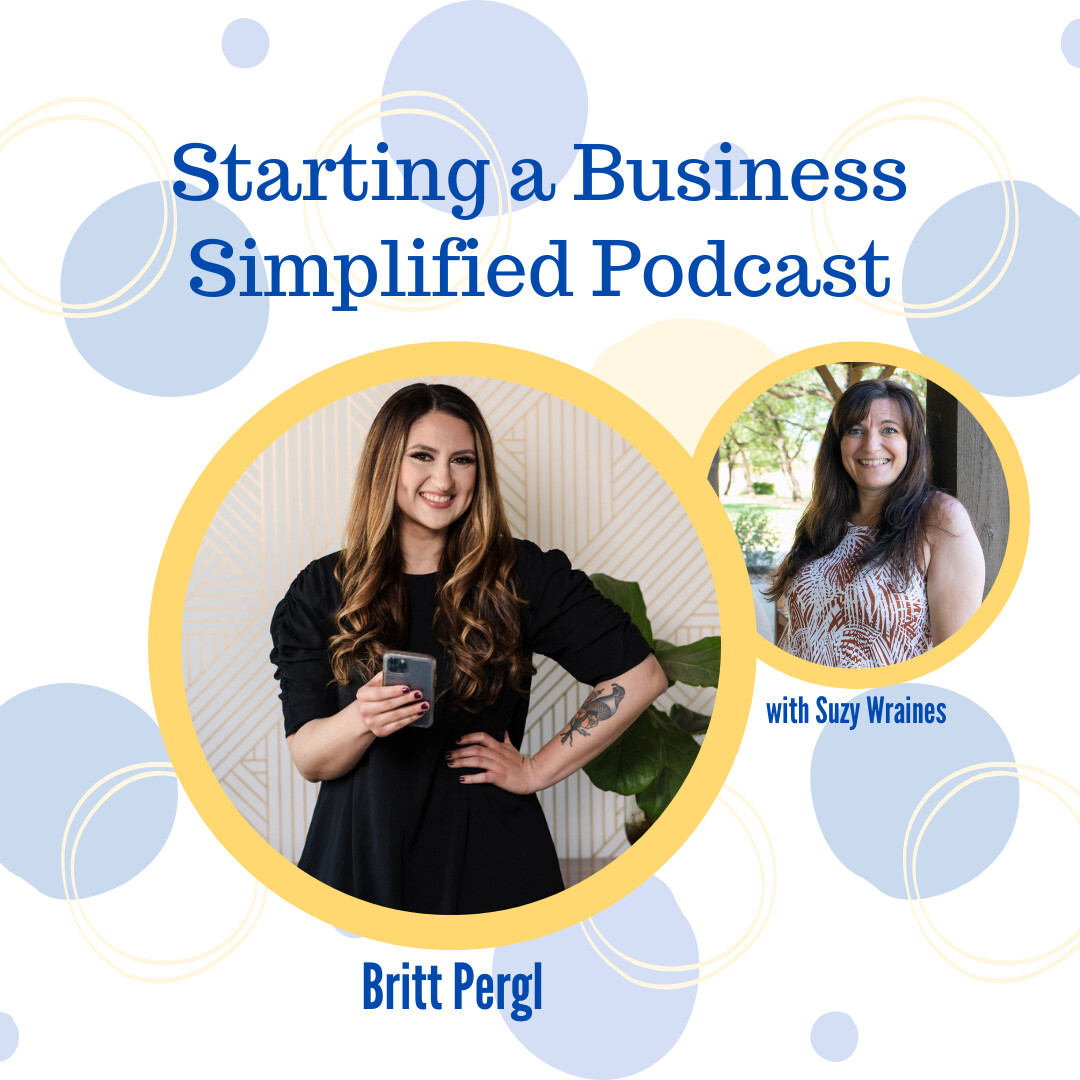 The article was written by: All Things Podcasting
Britt Pergl from britdoessocial.com joins Suzy Wraines on the "Starting a Business Simplified" podcast to talk about how to take away the fear of using Instagram. Britt dives into the benefits of experimenting with Instagram and empowers you to create content.
About the Guest
Britt Pergl has been a social media manager for five years and recently launched her own business, "Britt Does Social" where she helps other small businesses find their audience on Instagram. Instagram is something that some of us struggle with and she has helped uncover some of the wonderful things that Instagram has to offer. Britt loves helping new business owners set and work towards their social media goals.
What is it that you can share with the audience to reassure them about using Instagram for your business?
One of Britt's favorite things about Instagram is that the algorithm really favors trying different things.
"You post a photo one day and then a collection of photos the next. If you don't like the way the photo comes out, you can archive it, you can delete it, but also
you can learn from it
. Looking back at the analytics later, Instagram really tells you what does good and what doesn't."
What is a starting point to using Instagram for your business?
Brit says, "a mentor told me a long time ago, 'imperfect action is better than no action at all.' So, just getting out there and trying new things is so much better than holding back, being scared or, waiting until things are absolutely perfect."
What should we be thinking about when we're getting ready to post on Instagram?
Britt explains that it's really important to take a few minutes to figure out exactly who your target audience is and your content pillars.
Your target audience are ideal clients for your business
. Taking some time to identify your target audience is really going to help you with your messaging. If your ideal client uses certain dialogue or phrases, it's really good to include that in your copy because it makes it that much more relatable for your audience.
Your content pillars are all known as buckets
. A few examples of content pillars include: educational, promotional, inspirational, etc.
Britt says, "by collecting content within those content pillars is really going to save you some time and help you plan out your content ahead of time."
What tasks should I be focusing on to maintain my Instagram account?
"Social media is meant to be social. Take some time every day to go interact with your followers or people who interact with your followers…It's actually beneficial for everyone involved and you might get some new followers out of it. You might get new potential clients out of it as well. " -Britt
How often should we be interacting and connecting with people that are following us or are following people?
Britt explains the important of timeblocking for 30 minutes every weekday. She suggests to set a timer and then interact and connect with your ideal audience. This also helps with the algorithm as well.
"Instagram rewards people for staying on the platform as long as possible. So the more time that you've spend there and the more time that your content helps people stay on the platform."
Britt also suggests trying a new feature such as stickers for your stories where your followers can vote in a poll. Then, you can see who voted and interact with those people because they voted.
What other features are there on Instagram?
Countdown timer
: you can set a deadline. If you're announcing something in a week or so, people can click on that sticker and they'll get reminded when that thing is happening.
Polls
: to ask your audience questions.
Holiday/Event related stickers
: when clicked on, it takes you to information about the current holiday/event.
What services do you provide for your clients?
Done for You

: You send Britt your content and she formats it for Instagram, writes captions, and posts to Instagram.

Ongoing social media support

: Britt puts together a strategy based on your business, what your goals are, etc. That also comes with personalized content calendars and ideas for every month based on the amount of posts you want to do.

Lead generation and engagement specialist

: Britt finds your ideal client and builds connections.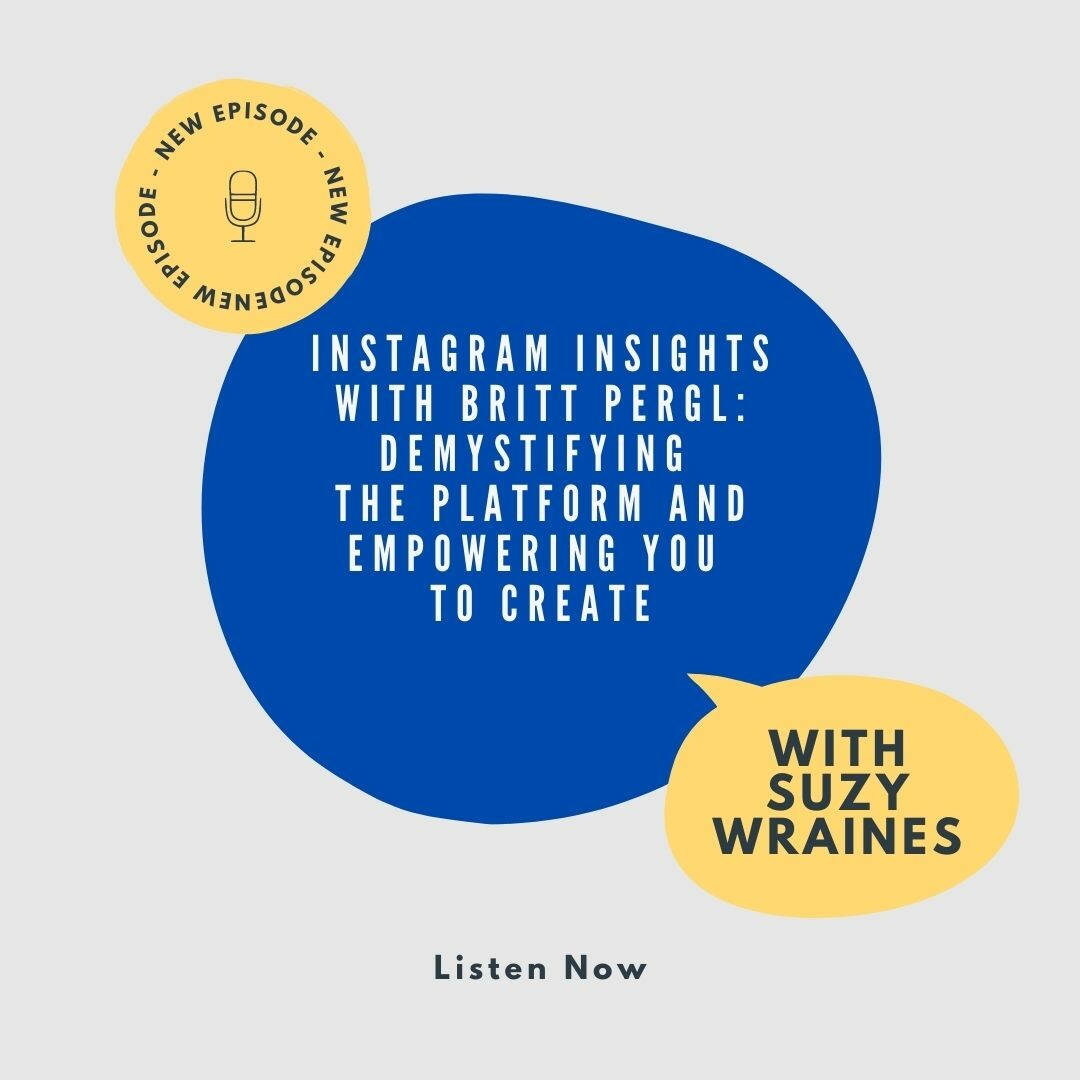 CLICK HERE
TO LISTEN TO EPISODE 2 OF THE STARTING A BUSINESS SIMPLIFIED PODCAST OR USE THE LINK BELOW:
Connect with Britt Pergl:
Facebook Group: Women Medical Professionals Starting an Online Business
Instagram: @startingabusinesssimplified