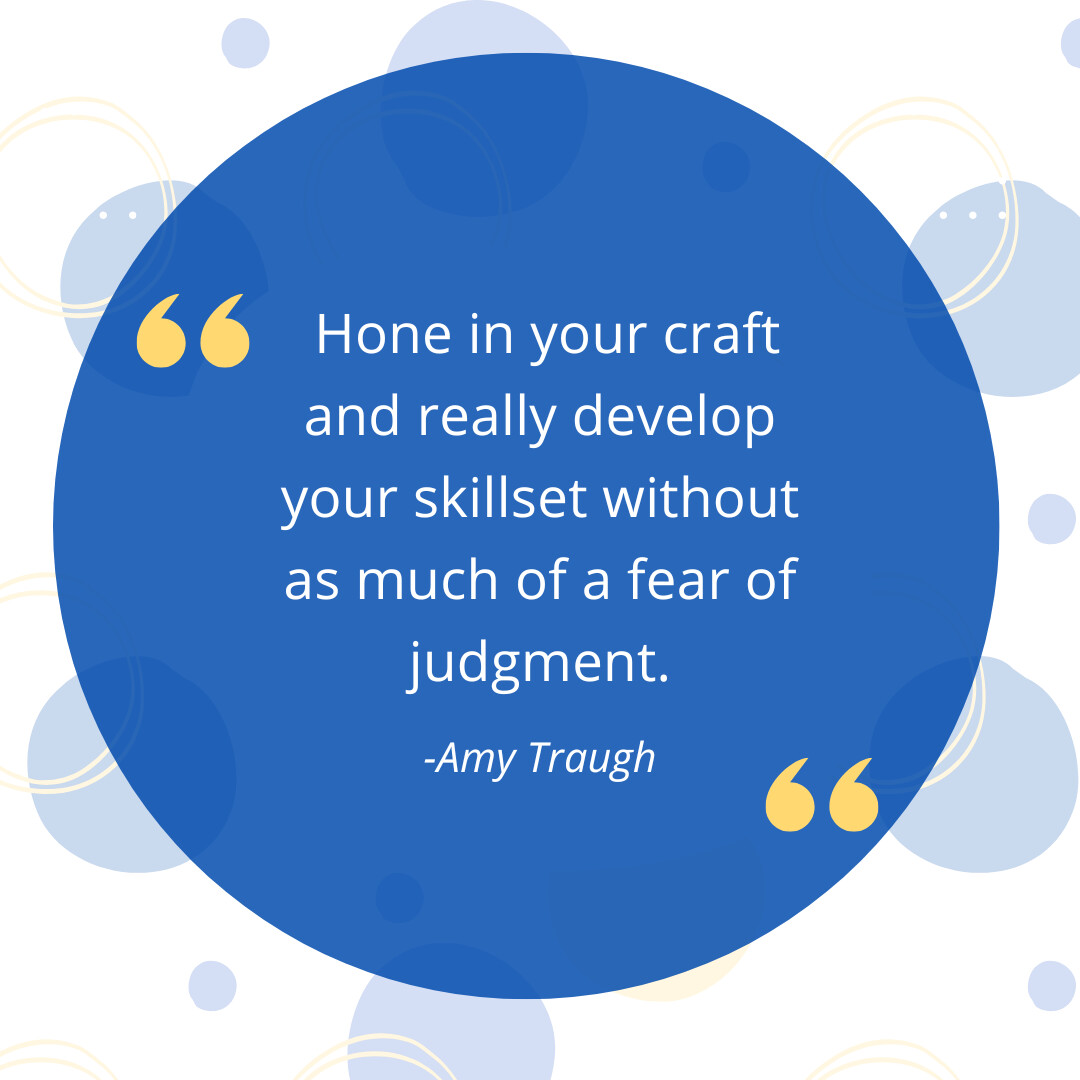 The article was written by: All Things Podcasting
Amy Traugh from Moms on a Mission joins Suzy Wraines on the "Starting a Business Simplified" podcast to talk about leaving a medical career. Amy dives into her personal journey and the lessons learned along the way.
About the Guest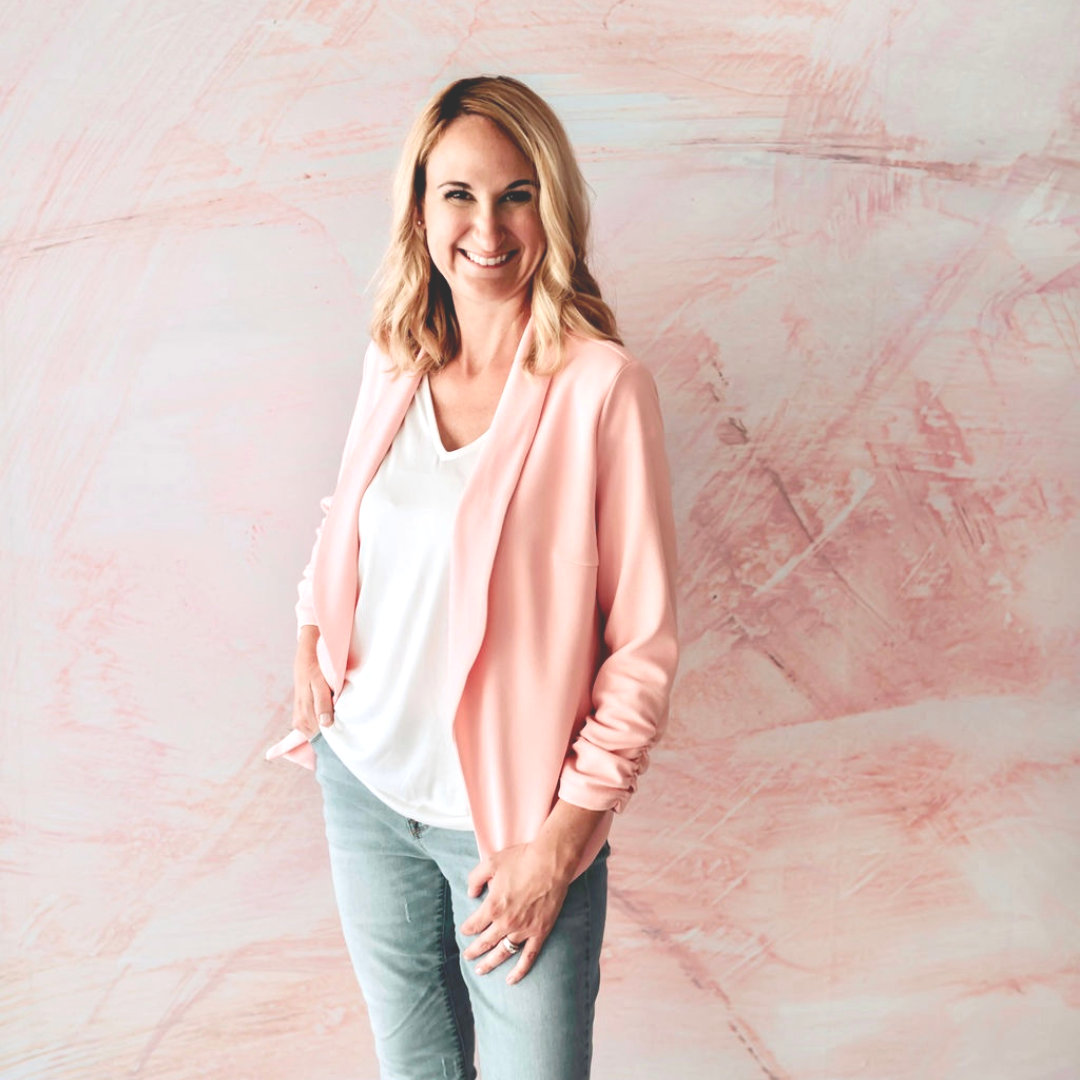 Amy Traugh is the owner of Moms on a Mission. She is a self-proclaimed chaos coordinator and mom of two. The founder and CEO of the Moms on a mission community and host the Motivated Mompreneur podcast. She has made it her mission to empower and educate fellow moms with the tools and tactics to grow their businesses and ensure that no woman feels alone in their journey.
The Beginning of Amy's Story
All of us have been through some craziness in life, and Amy's story is no exception. She didn't take the traditional route, despite having a physical therapy degree. She never attended business school or got an MBA. Instead, it was only after 16 years spent as a therapist that she decided to retire last December. The pandemic served as a wake-up call for our department, leading them to look for volunteers who would take a furlough. As the mother of two young children - one kindergartener and one preschooler- Amy knew there was no way she could be working while also tending to her kids' homeschooling needs.
As the end of her furlough approached, Amy asked herself a plethora of questions. Was she going to be called back? What was plan B? Did she really want to continue this endeavor anymore?
Amy realized that the fire and enthusiasm for her line of work started to fade away as patient care became less of a priority. With restrictions constantly coming in from insurance companies, plus endless roadblocks making me feel like non-medical people were deciding what was best for patients instead of me – it broke her heart.
In the midst of a pandemic, Amy was able to really take some time and delve into her own thoughts. During this period of introspection, she decided that it was finally time to follow through with one of her long-held dreams: starting up a business! That's what led her to start up her residential home-organizing business. It has been amazing getting connected with local moms in the area, and watching how much they appreciate the service!
Takeaways from Amy's Story
Amy didn't transition from physical therapy to a different medical or clinical job. She took the knowledge and teachings you had as a physical therapist and applied them; instructing people how to help themselves without relying on anyone else's assistance.
It's truly powerful, taking what life has taught us and using it in our own unique way! It's definitely possible to take what you know and the experiences that you have, transition them into something else which brings joy. It doesn't always mean that your business must revolve around a single skill set or experience - be flexible and explore opportunities!
Amy's Thoughts on Growth Mindset
Adopting a growth mindset involves viewing thoughts with curiosity and reframing jealousy.

Everyone starts as a beginner, which allows for practice and honing skills without fear of judgment.

Learning to do something new is part of the process and always comes with ups and downs.

To create transformation, it's important to identify self-limiting beliefs.
"everybody starts as a beginner and we need to embrace that."
Amy's thoughts on transitioning your work life balance from medical professional to entrepreneur.
With jobs in healthcare there's always tasks and assignments. We know the flow of the day. When you transition to business owner. It's almost overwhelming because you have an abundance of time now.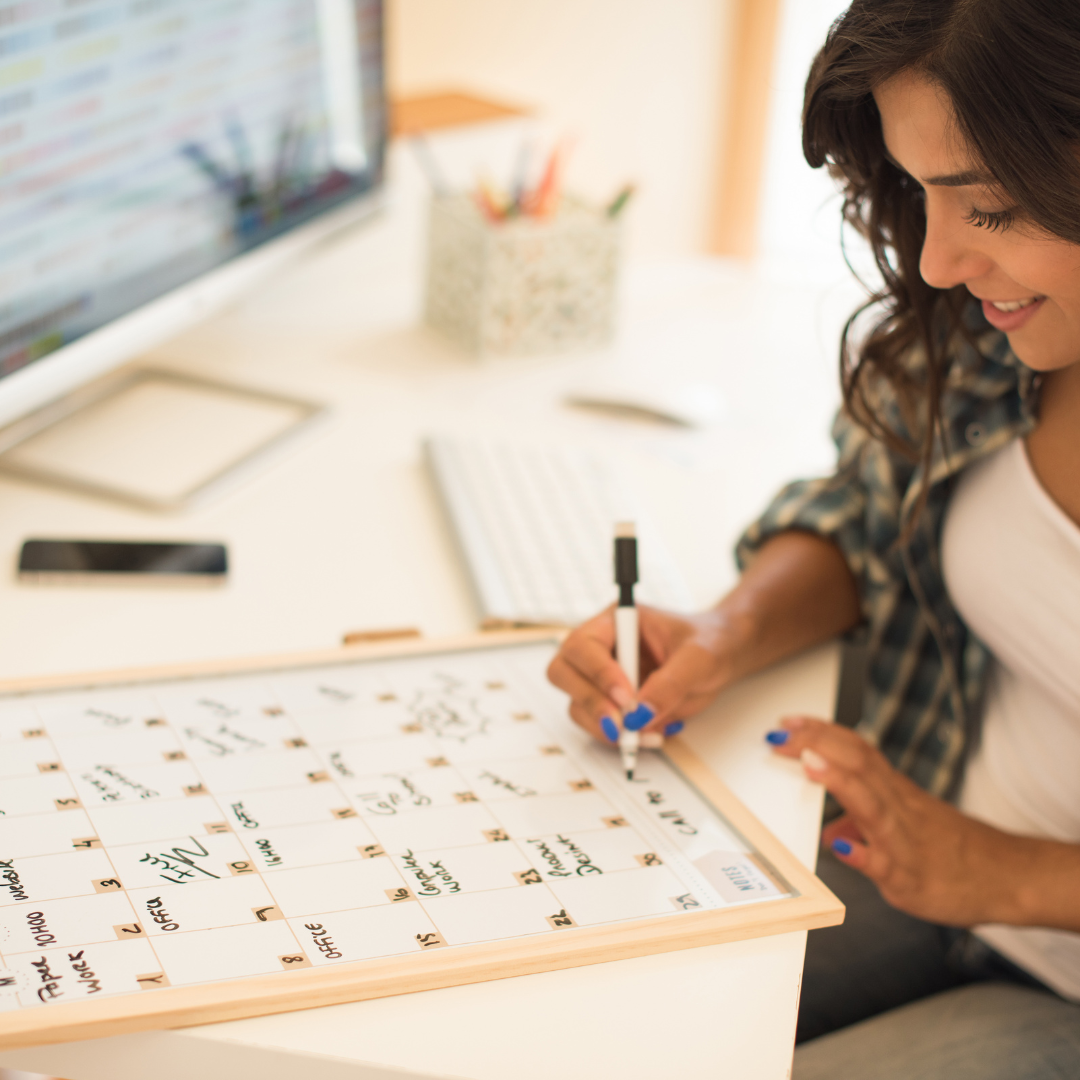 So you go from the structured 12 hours that you've worked for years to sudden, okay, there's nobody breathing down my neck. I ran on a schedule for 16 years. Every 30 to 45 minutes I had a new patient coming in that I had to be on time or else that impacted my performance review. I had to develop a structure from that. Knowing that I came from that structure, I had to create a structure within my business.
What hours am I going to be working? Because when you're working from home, it's tempting to work nonstop. Oh, I'll just do this and this.This is now your job. This is the way you are producing income, so treat it like a job and create those.


What advice do you have for people who are interested in transitioning from medical professional to entrepreneur?
Amy encourages you to not worry about taking perfect action. Just take consistent, messy action and you will see the results! She points out that we are living in an era where it is easy to find any information we need right at our fingertips.

However, this can be a double-edged sword; sometimes we get too caught up inside our head trying to figure out how everything should look without actually taking action because of fear that things won't turn out as planned. Instead of allowing yourself to live in uncertainty, just take whatever actions you feel called towards - even if they seem "messy" - and stick with them consistently for maximum success!
"Just take messy action. Take messy, consistent action. You're not going to be perfect. So really take that step back, analyze those narratives that you're telling yourself and just start implementing."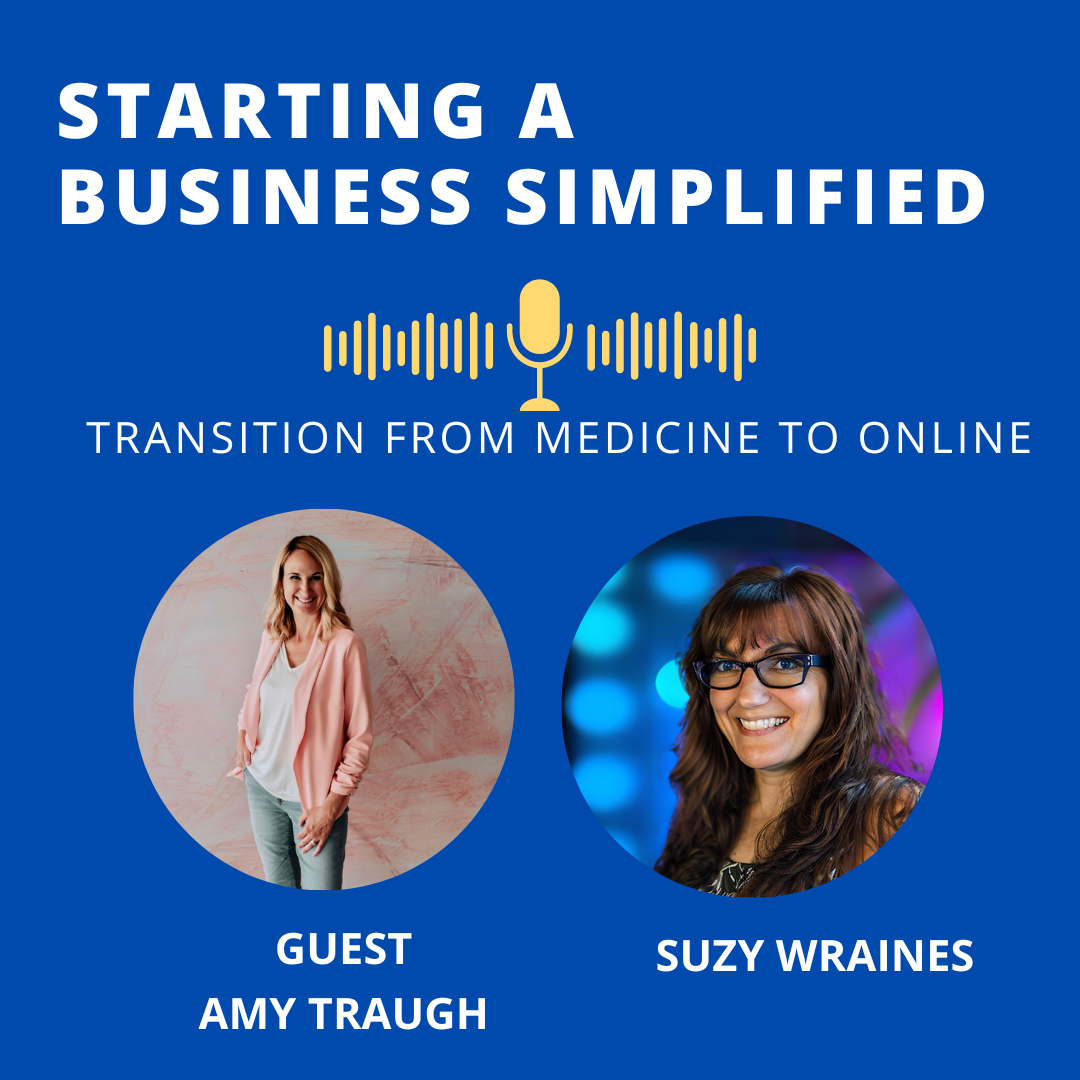 Click
HERE
to listen to Episode 4 of The Starting a Business Simplified Podcast.
Connect with Amy Traugh The Mom's on a Mission
About the Suzy Wraines - Host
Facebook Group: Women Medical Professionals Starting an Online Business
Instagram: @startingabusinesssimplified