The article was written by: All Things Podcasting
Suzy Wraines on Creating the Best Client Experience
What exactly will your clients experience while working with you? On the
Starting a Business Simplified
podcast, Suzy explains how we get excited about all the things that we want to do for our clients but often times we think about the client experience last.
About the Host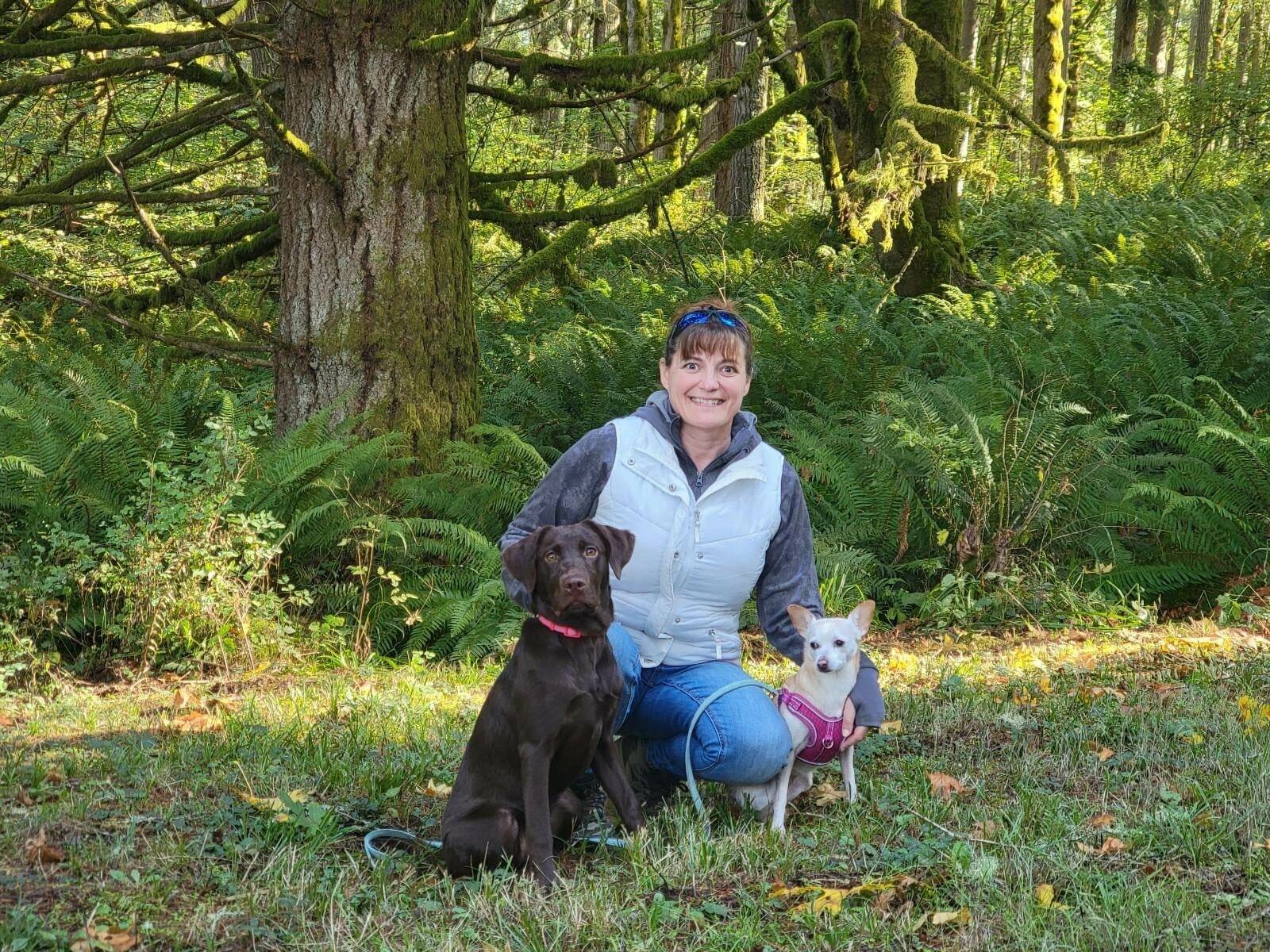 Suzy is an Entrepreneur Coach working with women leaving a medical career to start an online business. She has over 10 years combined of medical experience with both human and veterinary. It took her almost 6 years to figure out how to start an online business after leaving her medical career. Suzy now helps women by sharing what she learned so they don't have to struggle like she did.
Suzy loves the outdoors. You will find her and her husband hiking with their two dogs as mush as the weather allows.
Client Experience
What exactly will your clients experience while working with you? When starting a business, many times we don't spend very much time thinking about the client experience. Suzy explains how we get excited about all the things that we want to do for our clients and the service that we want to provide. We think about the marketing, pricing, networking, etc. However, oftentimes we think about the client experience last.
How Are You Communicating?
As an entrepreneur coach, Suzy's service is helping women leaving the medical profession to start an online business. She coaches them on writing a business plan and work together through a structured program. The part that Suzy has them think through in really good detail is the client experience.
"From the moment that they sign up for my coaching program, it's how are we communicating?" -Suzy Wraines
Coaching Program Tool
Suzy shares her coaching program tool that she uses for her clients to easily get in touch with her. By having a private and secure coaching program, you have to be intentional about communicating with her as your coach.
"I want my clients to feel first and foremost, intentional about what they're doing so that they can feel confident and really get as much out of their experience with me as they can. My goal for them is to map out their business plan in a way that they feel confident, they have clarity, and they are excited about starting their business." -Suzy Wraines
Group Programs vs One-on-One Programs
"When you're one-on-one with somebody, it's a lot more intimate. So you have a better relationship there." -Suzy Wraines
Suzy shares how she has signed up with coaches in group programs before and everything was recorded. You watch videos and you talk to their team, but not the person that's actually doing the teaching.
Through these experiences, Suzy ensures that her clients get me a hundred percent of the time. She said, "when they need to communicate with me, I give them a very easy way to get in touch with me, that's clear."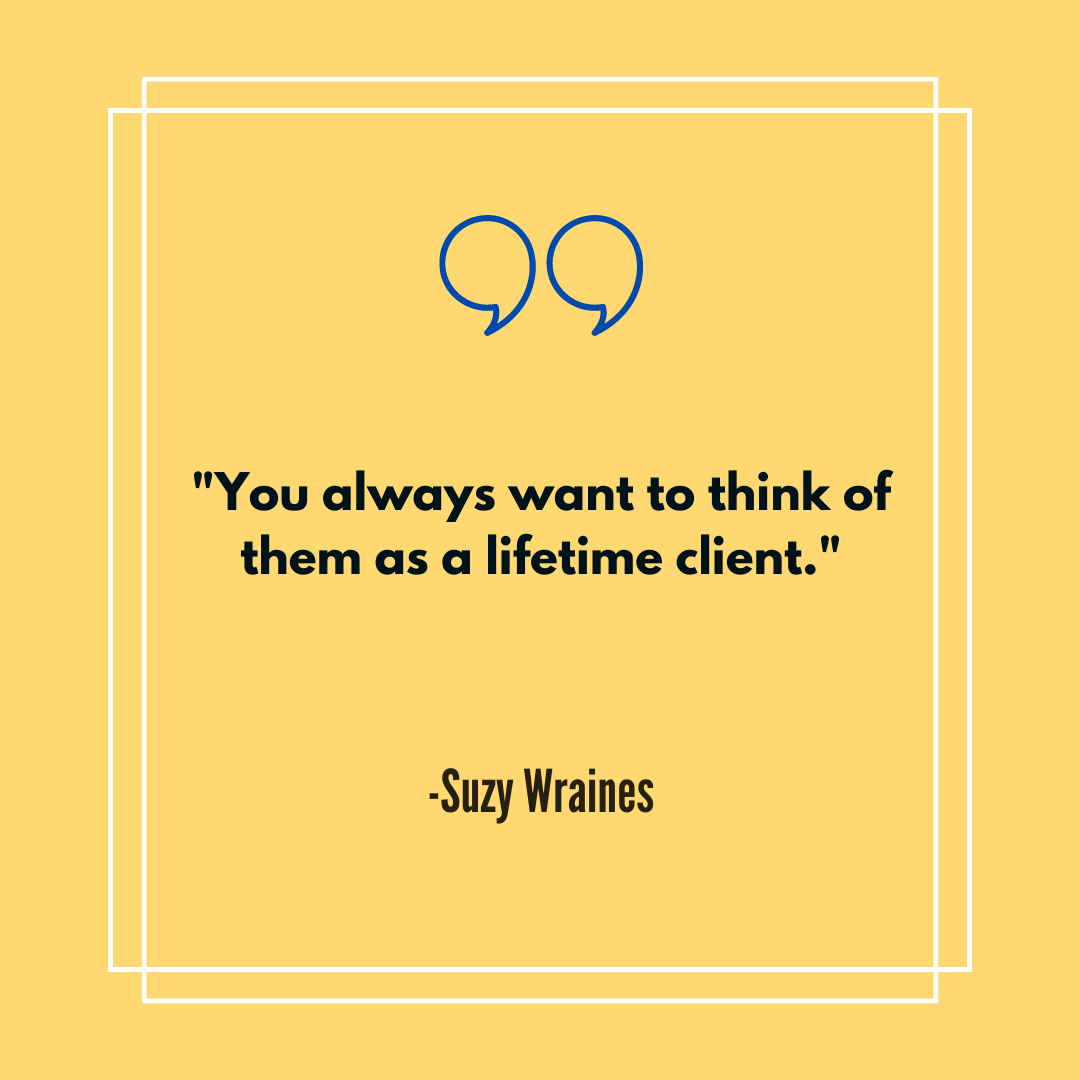 Lifetime Client
"They're always gonna be your client, even after you end that particular service. They may come back and wanna work with you again, or you may offer something in the future that they would like to work with you on. So you always want to think of them as a lifetime client." -Suzy Wraines
Suzy further explains that when a client is done working with you for that particular moment,
follow up is key
.
She also explains how she networks with other services providers. She gives her clients a contact for somebody that can help them further grow their business, if she is unable to help them.
"I will line them up with the right professional service provider to help them continue growing their business." -Suzy Wraines
Things to Keep in Mind
When you're thinking about how you work with your clients:
How do you make that the white glove experience?

How do you make that the gold standard?

How do you let them know that you will genuinely give them what they need so that they feel like they're getting the best of the best?
"We're caregivers at heart and we know how to do that. So tap into that. When you start thinking about this whole client experience is something that I go over in the starting a business workbook." -Suzy Wraines
Until next time, keep it simple.
CLICK HERE
TO LISTEN TO EPISODE 3 OF THE STARTING A BUSINESS SIMPLIFIED PODCAST OR USE THE LINK BELOW:
Starting a Business Simplified Workbook Download
Facebook Group: Women Medical Professionals Starting an Online Business
Instagram: @startingabusinesssimplified