The article was written by: Suzy Wraines
A business plan is a document that outlines the steps and strategies a business will take to achieve its desired outcomes. It can be used as a road map for success, providing an outline of what needs to be done in order to reach the company's goals.
Purpose of a business plan
There are many reasons to create a business plan. The most common reasons are to:

Assess the viability of a business idea.

Find funding for a new or existing business.

Improve management skills.

Generate market research and identify potential customers.

Develop marketing and sales strategies

Assess the company's competitive environment.
A business plan can also be used as a template for creating financial projections and managing risk.
Components of a business plan
Every business needs a plan - to bring its idea to life. There are many components to a business plan, but here are the most important ones:
Mission and Vision
Your company's mission is what drives its vision. It states what your company is trying to achieve and why it matters. This document should be updated regularly as conditions change or new opportunities arise. Your mission statement should be written in the present tense and include a key question or two that you want your company to be known for.
Business Strategy
Your business strategy tells you how you will achieve your vision and goals. This includes things like who your target market is, what products or services you offer, and where you plan to make money. This strategy also includes how you will interact with customers and how you will sell your products or services.
Financial Plan
Your financial plan tells investors how much money you will need to start and grow your business. It includes information such as your estimated sales, costs of goods sold, and other expenses. It also includes how much money you plan to make in each of your first few years.
Sales and Marketing Plan
The sales and marketing plan is a document that outlines the company's objectives, strategies, and tactics for selling its products. The plan should be updated at least once a year to reflect changes in the market and the company's capabilities. It should include a section on the company's pricing strategy.
Operations Strategy
In this age of rapid change, it is more important than ever to have an operations strategy that can keep up with the competition. Whether your goal is to remain competitive in a rapidly changing market or simply maintain customer satisfaction, having a sound strategy is essential. Here are key tips for developing an operations strategy:
Define your target market and what you want to achieve. Competitors may be targeting different markets, so it important to understand yours and tailor your strategies accordingly. Determine what resources you need in order to reach your target market and make sure those resources are available when necessary.
Assess the current state of your business and identify any gaps in your operations. If you're not aware of where your business stands, competitors likely are as well – this gives them an advantage when attacking you from unexpected directions.
Executive Summary
A summary of key products and services, goals and financial projections of a new business. A new small business is starting up and they have a few products and services that they offer. They want to know what their goals are and what their financial projections are.

What is in a business plan
Creating a business plan can seem daunting, but it's not as difficult as you may think. There are many resources available to help you create a comprehensive document that will outline your business goals and objectives, highlight your strengths and weaknesses, and recommend specific strategies for reaching your targets. The following tips will help you get started:
Start with a clear mission statement
What is your company's purpose? What do you want it to achieve? How will customers know what it is and how to find it? Developing a clear vision for your small business is essential to ensuring success.
Create an overview of your business
This section should include information about the industry in which you operate, the size of the market, current trends, and how this affects your company specifically. Include financial data if possible to illustrate how viable your idea is.
Make sure your product or service is unique
Make sure your product or service is unique. You will have a better chance of success if it is different from the competition. Define your target market. Include factors such as age, gender, education level, marital status, etc. This will help you identify who your potential customers are and how they would benefit from your product or service. Then list the benefits of your product or service to customers.
Make a list of the major players in your industry
Using this information, you can determine how well your business will compete against these competitors.
Make a list of the major milestones in your industry
This will give you an idea of how quickly your business will grow and where it is heading. Identify the problems that you want to solve. Make a list of the people who would be your customers.
The benefits of having a business plan
If you're thinking of starting or expanding a business, having a business plan can make all the difference. A well-crafted business plan can help you identify your business's strengths and potential markets, outline your financial goals, and map out the steps you'll need to take to achieve them. With a plan in hand, you can avoid common mistakes and head off potential roadblocks before they become problems. Here are some of the benefits of having a business plan:
Clarify your goals and establish realistic targets.

Shows investors and other potential partners what makes your company unique and valuable.

Can minimize the risk associated with starting or expanding a company.

Help you stay on track during times of growth or adversity

Help you prepare for growth and set realistic sales targets.

Be your small business guide to success.

Can help your company avoid common mistakes when starting a new venture or expanding an existing one.
Is your business ready for success?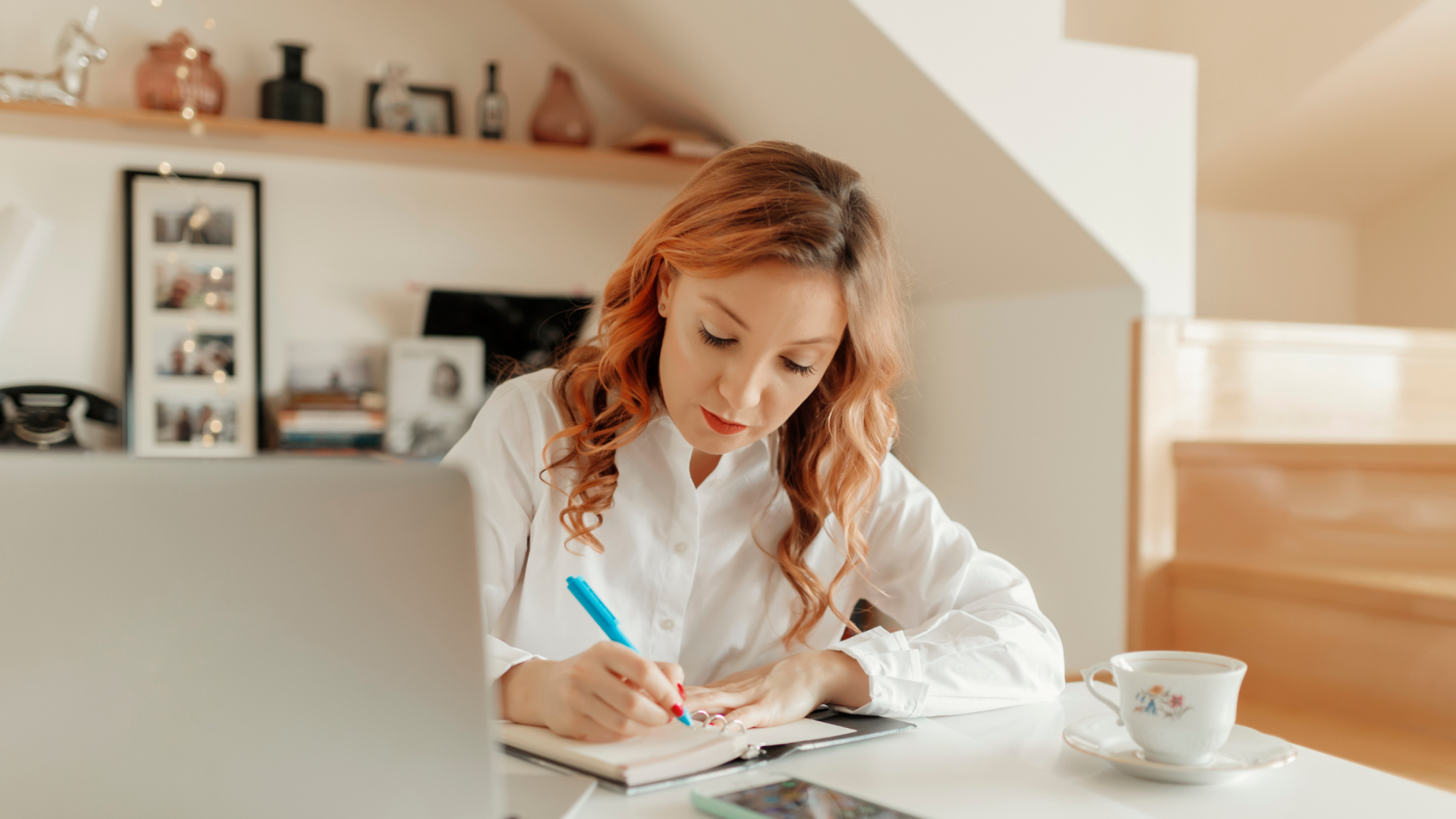 Business owners everywhere are asking themselves this question: is my business ready for success? The answer, of course, depends on your business and what you hope to achieve. But there are some key things to consider if you want to be sure your business is primed for success.
Make sure your business is legally registered with the proper authorities. This will help you keep track of taxes and other legal obligations.

Set up accounting systems and procedures that reflect accurate financial data. This will allow you to make informed decisions about investments and marketing campaigns.

Create a clear mission statement or strategy that outlines how your business plans to achieve its goals. Knowing these details will help you focus on the right things while avoiding common pitfalls that can lead to failure.
are you ready to start planning?
Writing a business plan can feel challenging and hard. It doesn't have to be. You can get started right now with the
Simple Steps Business Plan Workbook.
It will guide you step-by-step through the business plan writing process.